HIGH-QUALITY valves
for the water and wastewater
industry SINCE 1933
Embracing sustainable solutions for 90 years, Flomatic Valves has built a revolutionary path of manufacturing success in the water and wastewater industry.
I want to personally thank you for taking the time to learn more about Flomatic® Valves. As an American manufacturer with a rich and long history, we have helped shape the water and wastewater industry by developing valve products associated with some of the world's most significant water and wastewater projects.
From the initial stage of product development and extensive high-end product testing to our total satisfaction customer care approach and post-installation experience, our partnerships are the cornerstone of everything we do. Turning possibilities into realities, we take pride in our ability to build and nurture long-lasting partnerships.
I am proud to say that after 90 years in the industry, we remain committed to the future and committed to you. Bringing clean and potable water to those who need it is not just our mission but our responsibility.
Please join me in partnership on such an important mission. It would be an honor.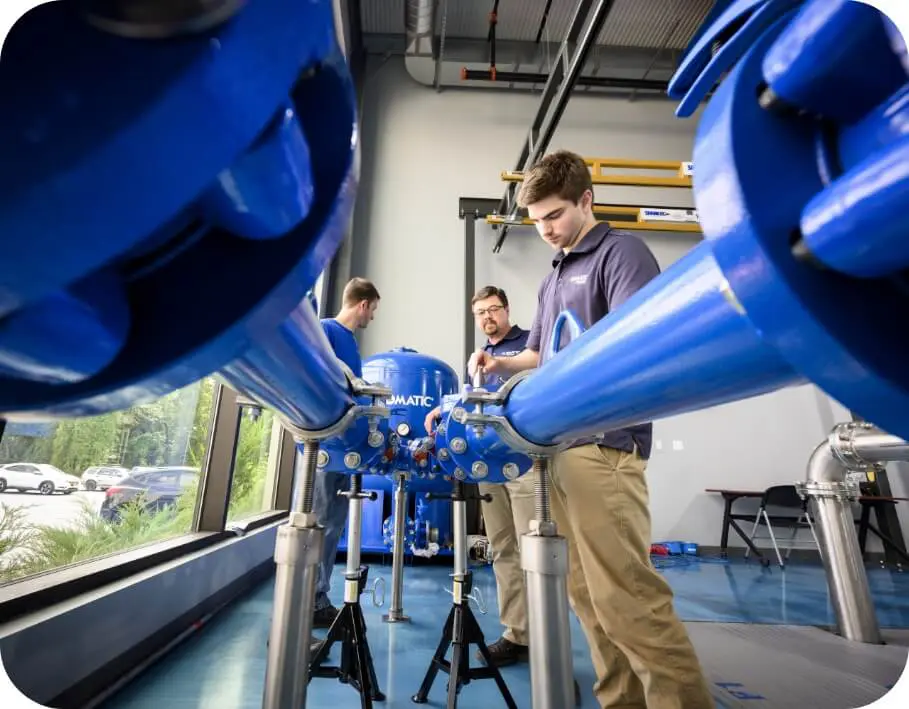 HIGH-QUALITY VALVES BUILT TO LAST is not just our slogan, it's our brand representation. The attention to detail, pride, and quality we embed into every valve product reflects the dedication of our hard-working team.
With years of industrial experience, our talented team of Engineers produces high-quality, superior performing valves built with the strength and reliability – the foundation of Flomatic's historical excellence. Our Engineers think about the customer service experience first and foremost. If our Engineers encounter a problem, they see it as an opportunity to improve our product performance and functionality
When our Engineers design and develop a product they not only design it to work efficiently and consistently but they design it for ease of accessibility and maintenance for the operator.
Our onsite R&D engineering lab provides extensive modern testing capabilities to elevate product performance development. This includes qualification and validation testing, water hammer testing, and flow analysis testing. Automated PLC data collection of pressure differential, flow rate, and temperature provide opportunities to improve the quality and performance of our valves.
We approach product development, manufacturing and lifecycle support using a digital model and simulation to drive first time quality and reliability. During this process, we model, analyze, and perform virtual simulations on stress and flow for each given product to establish our valves fullest potential.
Quality and
Sustainability
at the Forefront 
With an eye to the future, we manufacture valves that meet sustainable solutions and strong health standards for generations to come.
As one of the first valve manufacturers to achieve and maintain both ISO 9001 & ISO 14001 accreditation we continuously improve our manufacturing practices and products by taking the thorough steps necessary to provide a cleaner environment for all.
QUALITY TESTING DEPARTMENT
All inspections are handled by qualified, experienced personnel aligned with the specifications of each project to fully satisfy our customers and surpass their expectations with a high degree of environmental consciousness to the total satisfaction of our customers.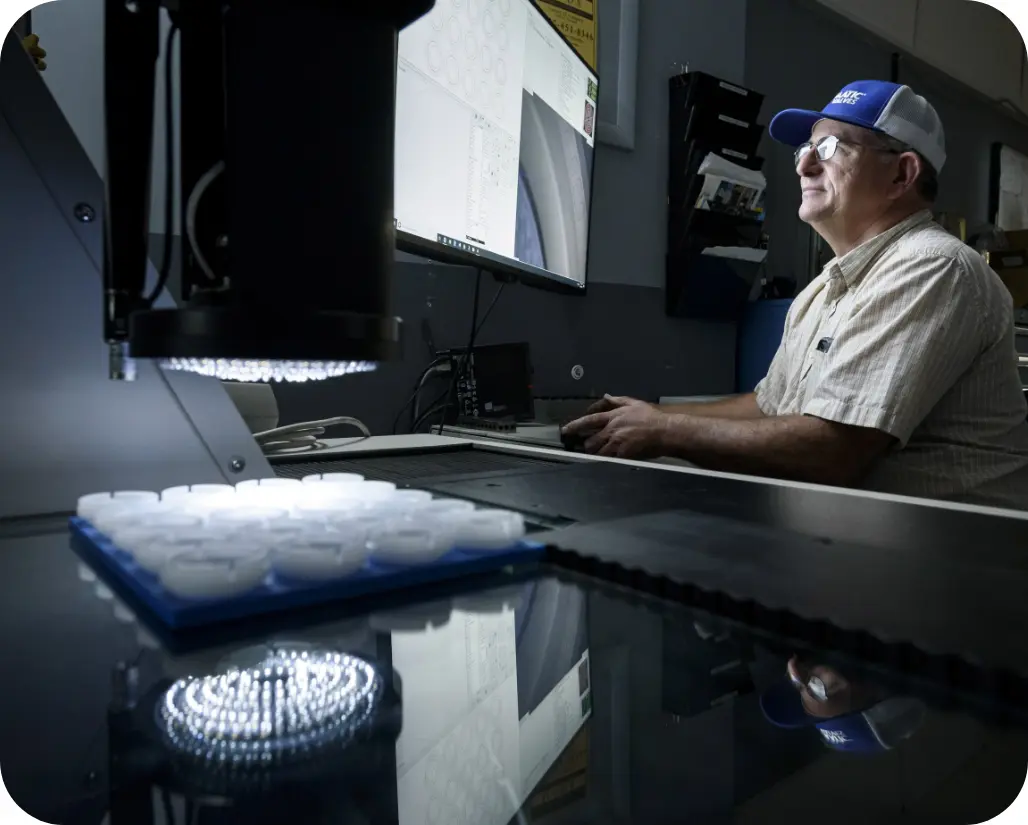 COATING INSPECTION EQUIPMENT
Our team tests and measures the coating thickness of our fusion bonded epoxy coat paint system to ensure superior abrasion and corrosion resistance for the longevity of our product in real-world applications
THOROUGH LABORATORY
DEVELOPMENTS
THIRD-PARTY TESTING
We work closely with third-party verification organizations and labs to ensure the safety, chemical, and physical product breakdown is best reflected to show compliance and independent validation.
FAST & ACCURATE DIGITAL
MEASUREMENTS
Our facility utilizes a gantry stage system that allows our Inspection Department to get fast and accurate measurements on a wide variety of products through a high-resolution programmable camera-based system.
PERFORMANCE &
TRACEABILITY
MATERIAL TEST REPORT (MTR)
Upon request and at time of order, Flomatic can provide traceability for materials by way of chemical and physical documentation in compliance with international standards.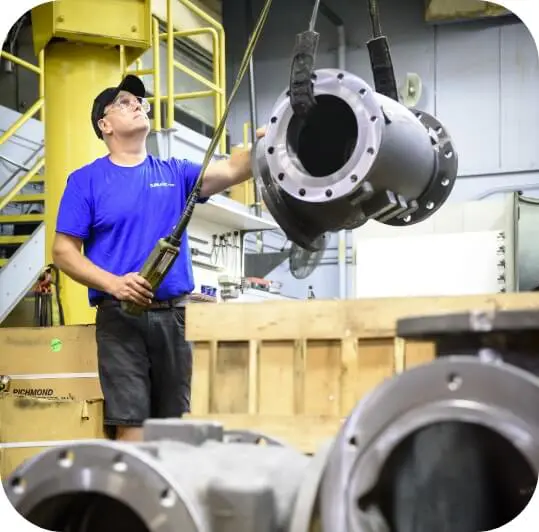 Comprehensive
Manufacturing Solutions
All of our manufacturing takes place at our headquarters in our Upstate New York facility with an advanced cross-trained team — meaning, nearly every individual in our manufacturing facility is capable of operating every machine on-site.
Our tight knit Manufacturing Department has access to a fully equipped tool room, a host of Computer Numerical Control (CNC) lathes, horizontal palletech systems, milling center, sand blasting, state-of-the-art fusion bonded epoxy coating systems, and more.
Working Together
In Collaboration
We are not afraid to invest in our people and equipment. Working side-by-side our Engineering Department to provide tailored solutions, we are focused and committed to providing technical experience that embraces our abilities to be one step ahead in the water industry.
The advantage of our Manufacturing and Engineering Departments working together under one roof is that we have the ability to better our current valve products and develop new customized products with our advanced manufacturing technology. We can take an idea and turn it into a reality within 24 hours to meet customer demand while navigating the future.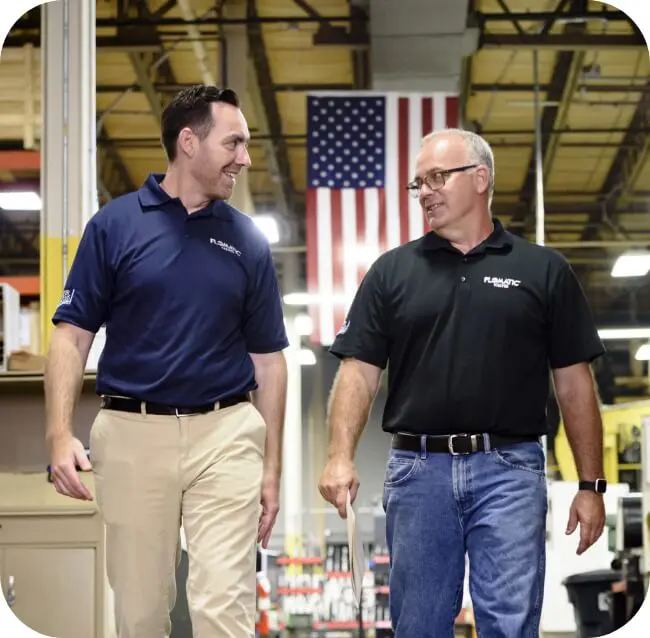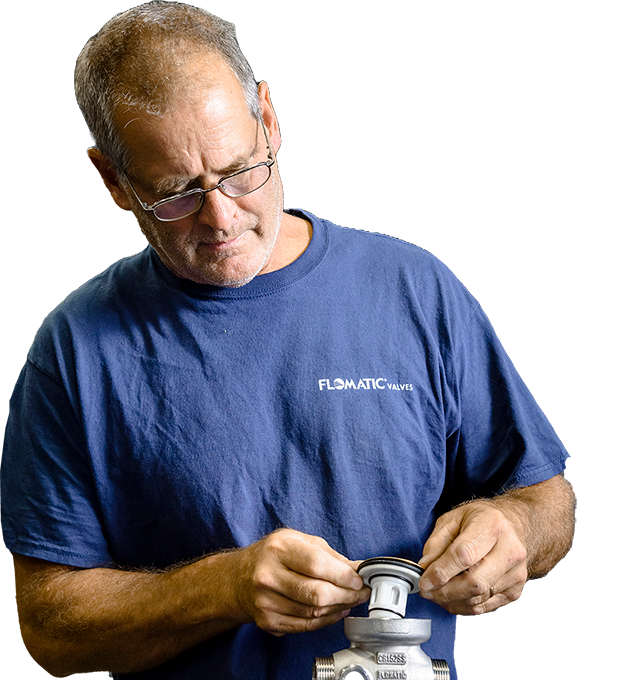 BEHIND EVERY VALVE,
IS OUR PEOPLE
We are a value-driven, customer-centric, environmentally conscious team. Our continued success in the water and wastewater industry, reflects the shared knowledge, integrity, and operational excellence of our dedicated employees.
ALL OF YOUR
VALVE NEEDS
UNDER ONE ROOF
Working alongside our team of dedicated Engineers, we are proud to develop, test, and supply high quality customized valves required for the water and wastewater industry.
Whether it's the feedback received from an end-user at a trade show, a distributor or an OEM in need of a specific valve, we are proud to provide an innovative solution to meet every customer's needs. Our valve products meet or exceed industry standards and we are proud to offer one of the most comprehensive line of valve products in the market today.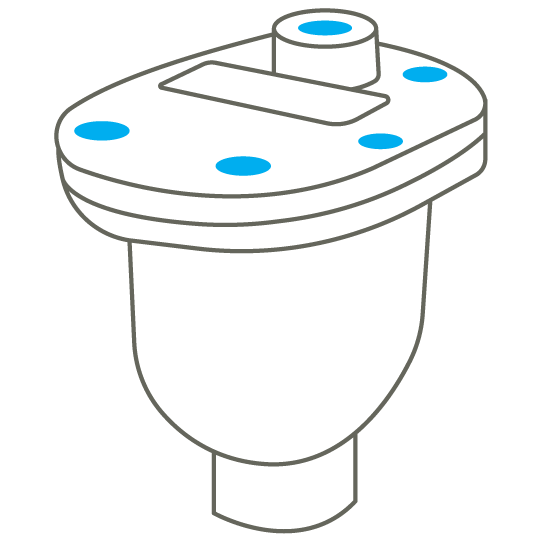 Air Release/Vacuum Valves
All air release and vacuum valves meet AWWA C512 standard and are available in fusion bonded epoxy coated ductile or cast iron bodies. AIS compliant configurations also available.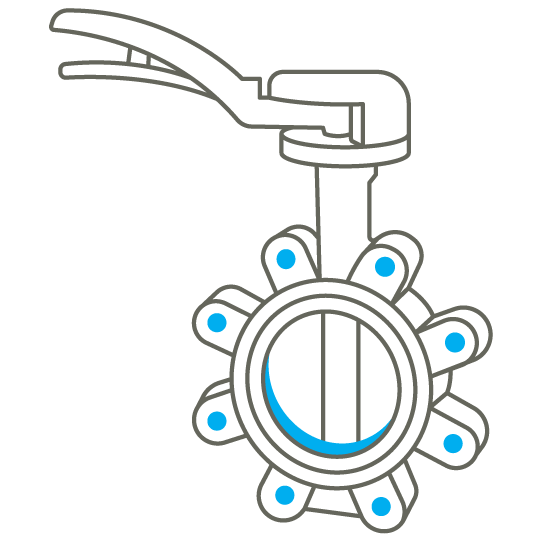 Butterfly Valves
Many NSF/ANSI 61 certified fusion bonded epoxy coated ductile iron options available including flanged AWWA C504 standard (V-type packing) or wafer and lug style models. Manually operated or electrically and/or pneumatic actuated operated configurations.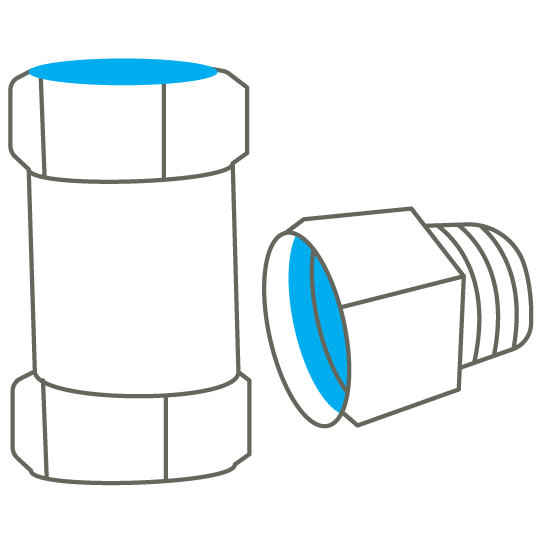 Flow Regulators
Flomatic's NSF/ANSI 61 certified Flo-Trol® valves are built in a full stainless steel construction.
Pressure Reducing Valves
NSF/ANSI 61 approved and ASSE 1003 certified, Flomatic's direct acting Pressure Reducing Valves (PRV's) are designed to automatically regulate a higher upstream pressure to a reduced regulated constant downstream pressure.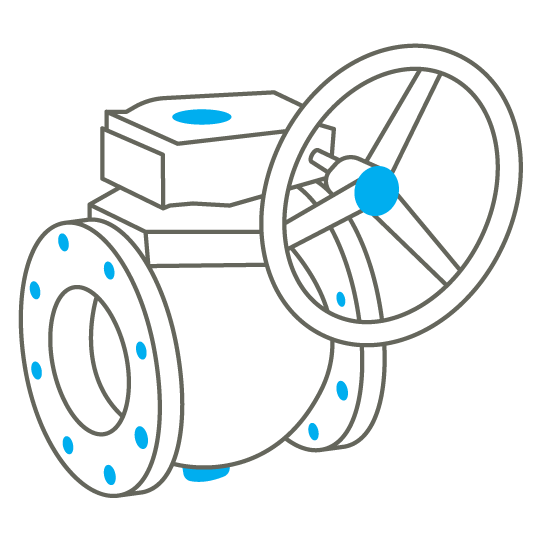 Plug Valves
Flomatic's Series 5400 Flo-E-Centric® plug valves are energy-efficient, round-port, eccentric, quarter turn plug valves designed in compliance with AWWA C517 standard.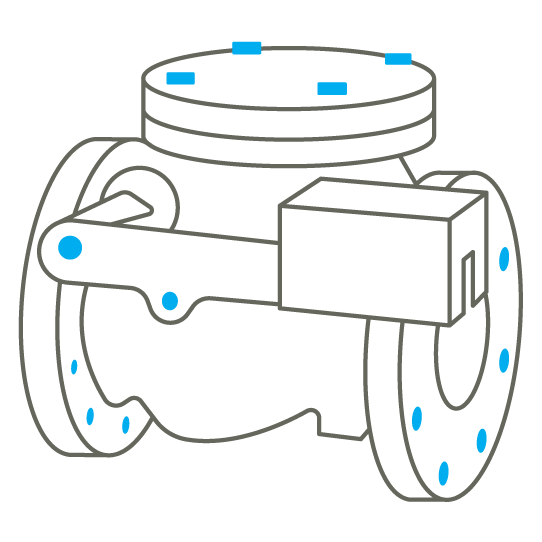 Swing Check Valves
Flomatic's 92 series are available in a cast iron fusion bonded epoxy coated body configuration meeting AWWA C508 standard specifications. Models are available with lever and spring, lever and weight, or with an adjustable cushion system. Many AIS compliant sizes available.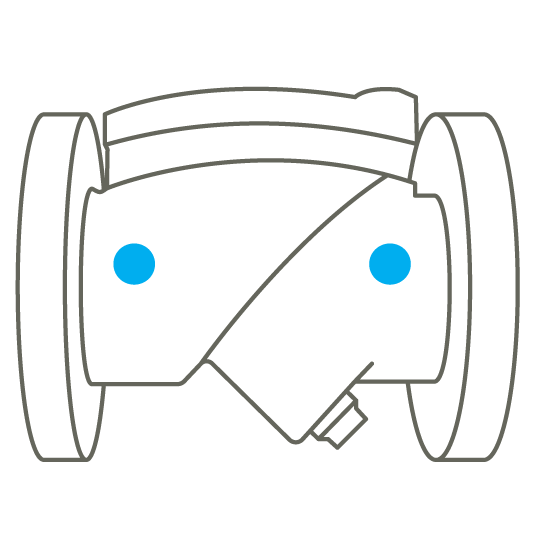 Flapper Style Check Valves
Flomatic's Flo-Flex® family of rubber disc swing check valves provide the water and wastewater industry one of the broadest lines of flexible rubber disc swing checks available on the market today. The flange to flange lay length is according to AWWA C508 standard. AIS compliant configurations available.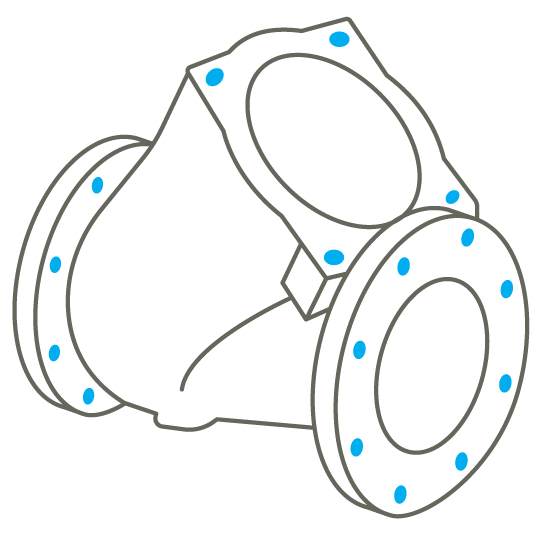 Ball Check Valves
Specifically designed for demanding wastewater lift stations, Flomatic's ball check valve offering is available in flanged and threaded configurations in a variety of materials; including, stainless steel, ductile iron, cast iron, and PVC. AIS configurations available, meeting AWWA C508 lay lengths.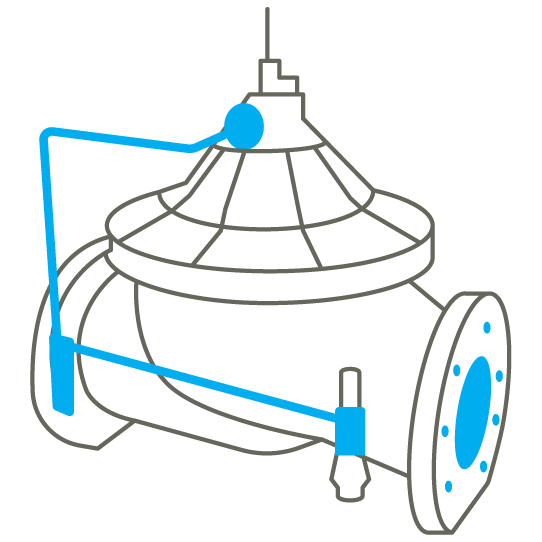 Automatic Control Valve
Flomatic's pilot operated control valves are built in compliance with AWWA C530 standard. NSF/ANSI 61 approved fusion boded epoxy coated ductile iron globe or angle style bodies available in full or reduced port configurations. AIS compliant configurations also available.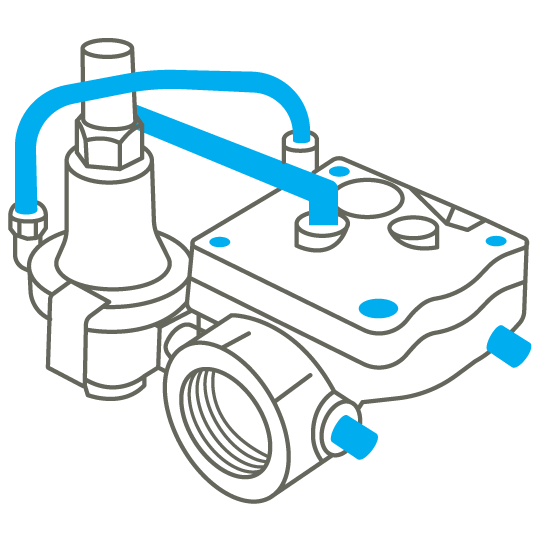 Constant Pressure Pump Control Valves
Our Cycle Gard® valves provide proven pump cycling protection for water well systems, irrigation, and booster systems. Designed to stop rapid pump cycling and save electricity, it also eliminates water hammer while providing a constant pressure regardless of water flow.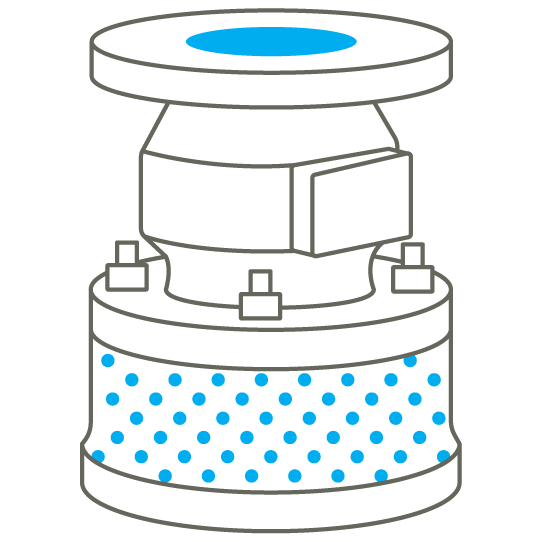 Foot Valves
Available in threaded or flanged configurations for residential, agricultural, and industrial/ municipal markets. Multiple versions available in ductile iron, stainless steel, unleaded bronze, and PVC. Many NSF/ANSI 61 certified and AIS compliant models available.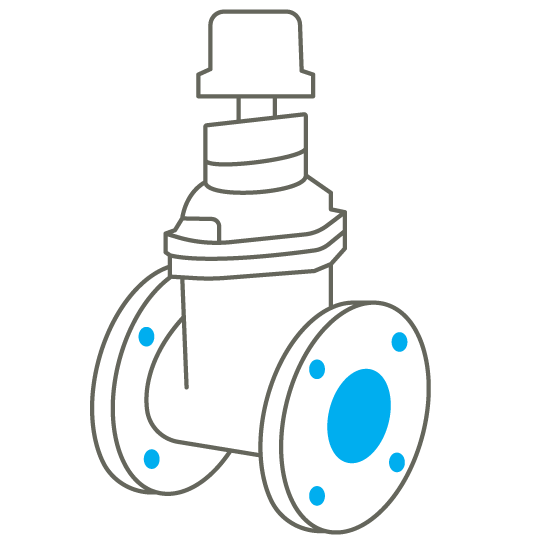 Gate Valves
Our AWWA C515 standard approved resilient wedge gate valves are available in flanged, push-on, mechanical joint, and/or threaded configurations. Gate valves meeting AWWA C509 standard also available.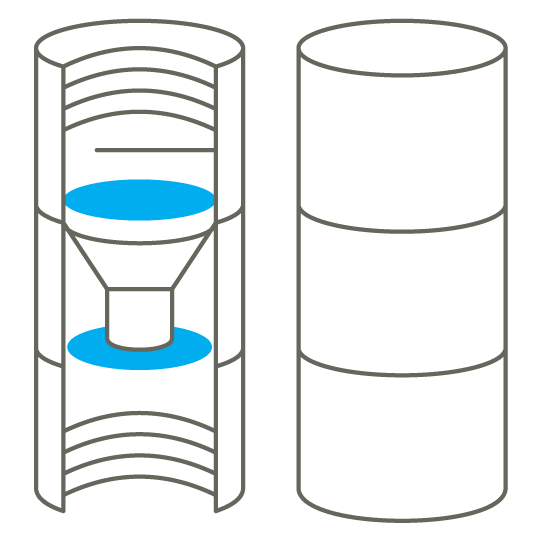 Submersible Pump Check Valves
One of the most versatile lines in the market today with many NSF/ANSI 61 approved models available in a variety of materials, connections, and configurations, including the industry proven patented VFD check valve system for all clean water pumping applications.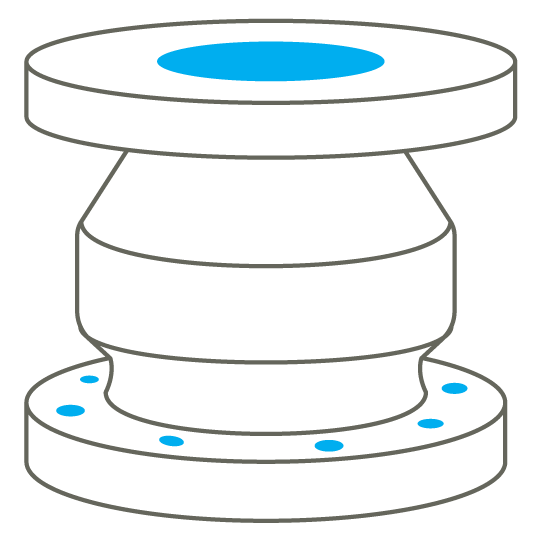 Globe Style Silent Check Valves
Flomatic's NSF/ANSI 61 approved, series 402 globe style check valves meet MSS-SP 125 standard and are built in stainless steel, ductile iron, or cast iron construction.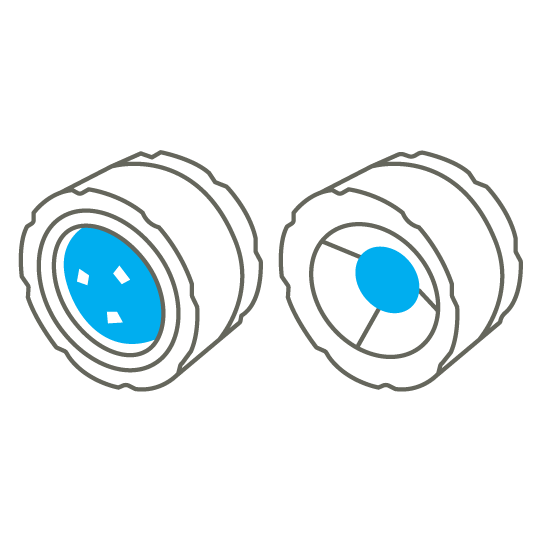 Wafer Style Silent Check Valves
Flomatic's NSF/ANSI 61 approved series 888 wafer style check valves meet MSS-SP 125 standard and are available in stainless steel and ductile iron construction. Flomatic's series 888 are also available in a patented VFD configuration.
WE HAVE AN UNPARALLELED
PASSION FOR VALVES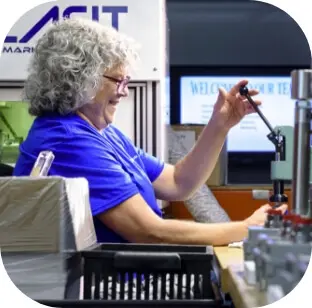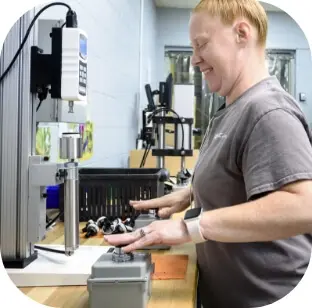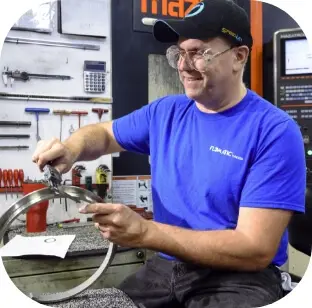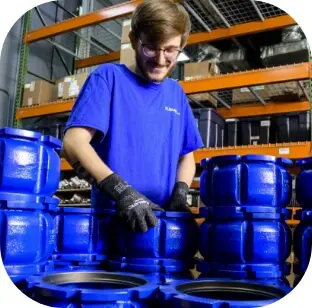 OUR COMMITMENT TO
CUSTOMER SERVICE
THE CORNERSTONE OF EVERYTHING WE DO
By building strong relationships and focusing on high-quality solutions, we make every decision and measure every outcome based on how well it best serves our customers.
Every product manufactured by our team of Engineers reflects our organization's core values of integrity, precision, and innovation. You can rest assured knowing what each phase of design, development, and customer service entails. From the initial stage of product development and extensive high end product testing led by our team of dedicated in-house Engineers to our total satisfaction customer care approach and post installation experience, we are here for you every step of the way – no matter how complex the application.