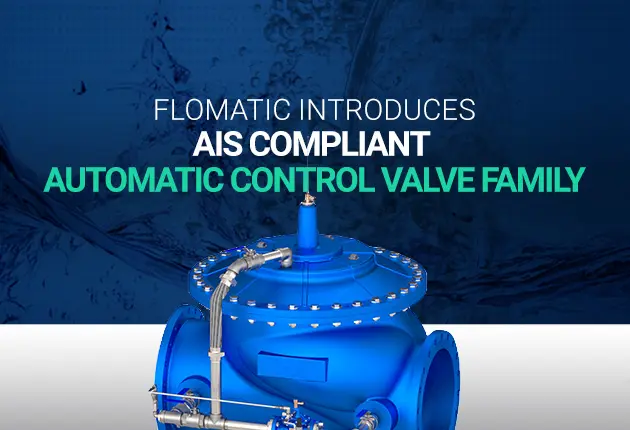 April 29th, 2019 Glens Falls, NY – Flomatic is pleased to announce full compliance with the American Iron & Steel (AIS) provisions for affected Federal/State Revolving Fund projects on their Automatic Control Valve product family.
Flomatic® Automatic Control Valves are designed for use with various types of pressure and/or electric controls to provide the desired control of pressure or flow for a variety of water system applications.
Pilot operated control valves are designed and built in compliance with AWWA C530 standards. NSF/ANSI 61 approved fusion boded epoxy coated ductile iron globe or angle style bodies are available in full or reduced port configuration.  Valves are fitted with various pilot control systems to control conditions in pressurized pipeline systems.
Flomatic® Automatic Control Valves are available in sizes 1 ¼" thru 36" and are covered with a 3 year warranty.
DOWNLOAD A HIGH RESOLUTION IMAGE