Introducing Flomatic's Model 745 Surge Stopper ®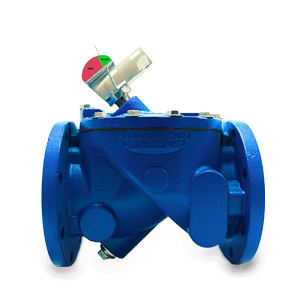 Effectively Prevent Slamming
During Rapid Flow Reversal
Flomatic's Model 745SC Surge Stopper® is a precision-engineered swing check valve incorporating a rapid closure spring in conjunction with a resilient flapper hinge, resulting in reduced disc closing time.
As a result, it effectively prevents slamming during rapid flow reversal, which is commonly encountered in applications with high head, surge tanks, or multiple pumps.
Built to Last
Design to Perform
Designed with performance in mind Its 45-degree seating surface minimizes disc travel, typically 35° or less, and  rapid closure spring, helps prevent slamming during rapid flow reversals.
The resilient seating design boasts a one-piece molded flapper, comprising a reinforced flexible hinge and a steel flapper disc encapsulated in Buna-N rubber (EPDM optional). This design, along with the raised rib seal on the molded seating surface, ensures bubble-tight sealing even under low pressure and vacuum service.
Rapid Closure Spring
Assist flapper disc to rapidly prevent slamming.
Resilient Buna-N Flapper
with Steel Hinge Pin & Disc, and Reinforced Hinge (EPDM optional)
Standard Ductile Iron Body (A536 65-45-12)
Fusion Bonded Epoxy Coated.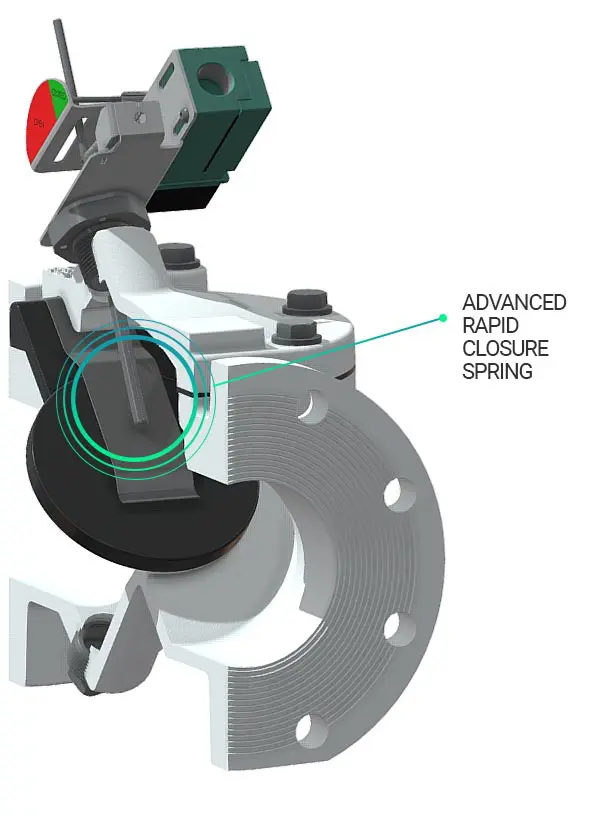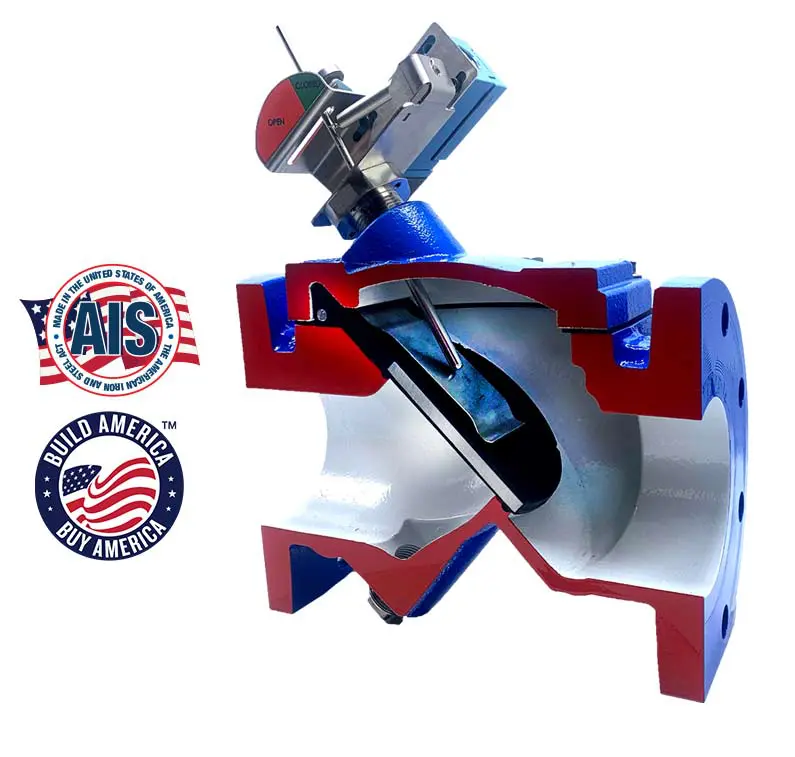 Sustainability and Compliance.
Crafted with utmost quality and environmental responsibility, model 745SC is  manufactured domestically under ISO 9001 and 14001 quality and environmental systems. It seamlessly meets AIS standards and boasts a fusion bonded body epoxy coat applied, guaranteeing unparalleled strength and corrosion resistance.
Meeting ANSI/AWWA Standard C508 full waterway design, This cutting-edge valve maximizes efficiency, enhances control, and delivers exceptional reliability – all while embodying our commitment to superior quality and sustainability.
Enhance Control with
Optional Accessories
Optional accessories include a back flush device for system maintenance, a mechanical position indicator for visual valve flapper position indication, and a limit switch for SCADA integration to monitor valve status.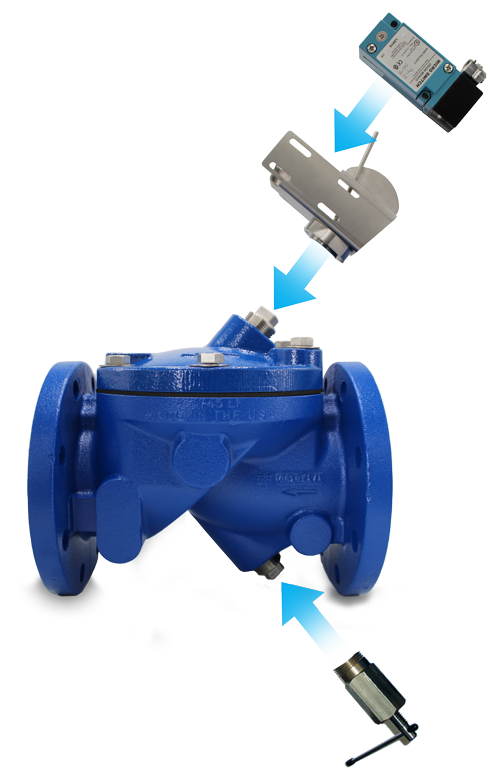 Flomatic's Model 745SC 
SURGE STOPPER
MAX PRESSURE: 250 PSI  MAX TEMPERATURE 140°F (60°C)
Start improving your system's efficiency today.
Experience the dependable performance of the Model 745SC Surge Stopper® and elevate your fluid control applications to new heights of efficiency and reliability.
Download model's 745 product literature and connect with one of our technical team members by completing this form
or give us a call at 518-761-9797.