SIZE RANGE: 1 - 4 inch (25 mm - 100 mm) MAX TEMP: 150°F (65°C) MAX PRESSURE: 150 PSI*
COMBOAIR® - Cast iron body-stainless steel trim. Combines features of Miniair® and Maxiair® in one housing.

Inlet Pressure MIN: 20 PSI*
Inlet Pressure MAX: 150 PSI*
NSF ANSI 61 certified.

All Air Release, Air & Vacuum and Universal Combination Valves meet or exceed ANSI/AWWA C512 standards.
Warranty: 1 Year
Discount Code B
FOB Factory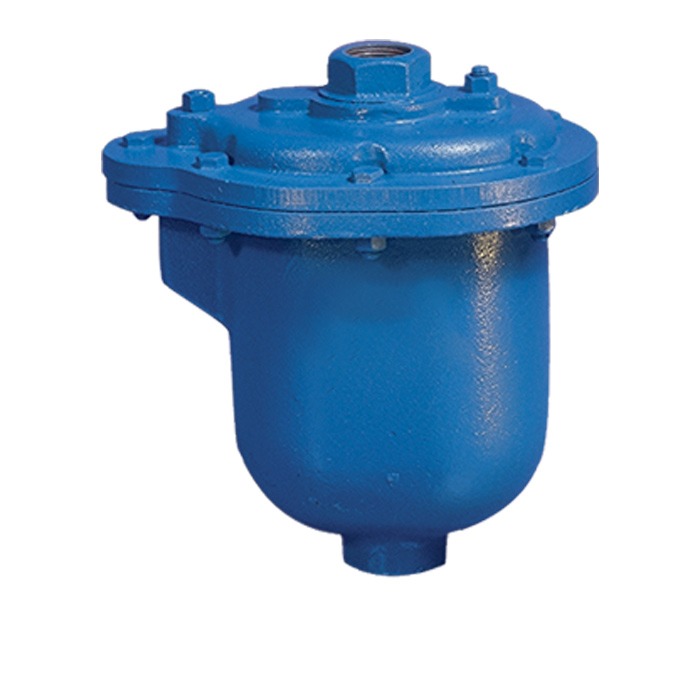 Sizes and Prices
Part Number
Size
Weight
Spring Range
Stainless Steel
List Price
Carbon Steel
List Price
Case Qty
Style
Plug Size
Cracking Pressure
By Pass
Outlet
Inlet
Part #
Threaded
Part #
Flanged 150
List Price
Valves are painted with TNEMEC red. Consult factory for fusion bonded epoxy coated option.
Consult factory for full line of sizes available. 
* Flanged inlet by NPT outlet