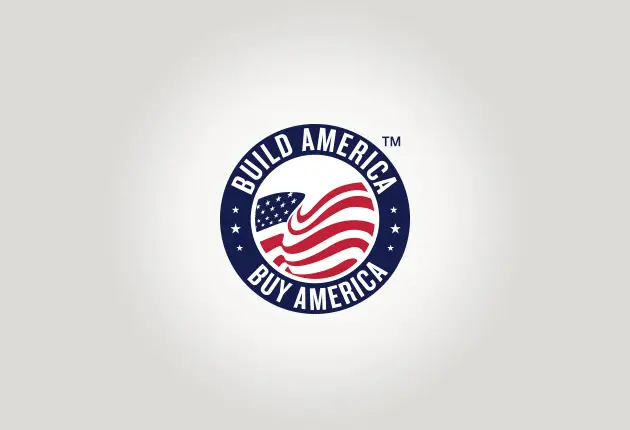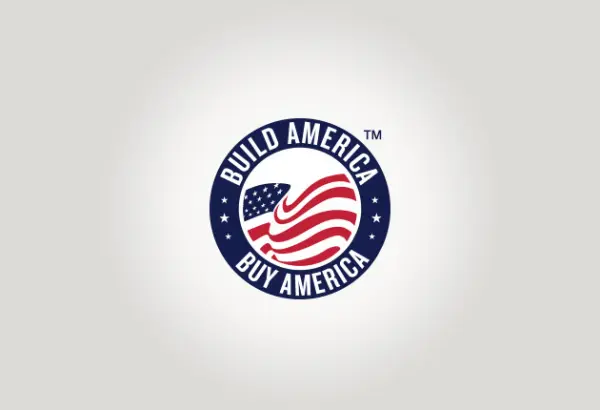 Build America, Buy America (BABA) expands the transparency requirements of American made products established by the Infrastructure Investment & Jobs Act (IIJA), also known as the Bipartisan Infrastructure Law (BIL). Under the title "Buy America Sourcing Requirements" within IIJA, materials that are subject to BABA include: iron and steel, manufactured products and construction materials.
To maximize the impact of the use of domestically made procurement conditions in compliance with the Bipartisan Infrastructure Law, BABA requires that end products benefiting from federal financial assistance are manufactured solely in the United States. At least fifty five percent of the total cost of the components involved in the manufacturing process must be mined, produced, or manufactured in the United States. For example, for public water infrastructure projects to receive the full federal funding in compliance with BABA, all iron and steel materials involved in the manufacturing process must exclusively be produced in the United States from the early stages of melting the iron to the final coating stage.
BABA expands the original preferences of AIS compliancy requirements by now covering all federally funded EPA infrastructure programs, including the following:
Tribes, Territories, and District of Columbia
Section 319 Nonpoint Source Implementation Grand Program
National Estuary Program
Water Infrastructure Improvements for the Nation (WIIN) Grant Program
Sewer Overflow and Stormwater Reuse Municipal Grans (OSG)
Alaska Native Village (ANV) Grant Program
United States – Mexico Border Infrastructure Program
America's Water Infrastructure Act (AWIA) Resiliency Grant Program
Congressionally Directed Spending/Community Projects
On April 18, 2022, the Office of Management and Budget's (OMB) Made in America Office released its guidance for implementing the BABA Act. Visit MadeInAmerica.gov to learn more about the Made in America Office. If you have any further questions about BABA, contact us at here.