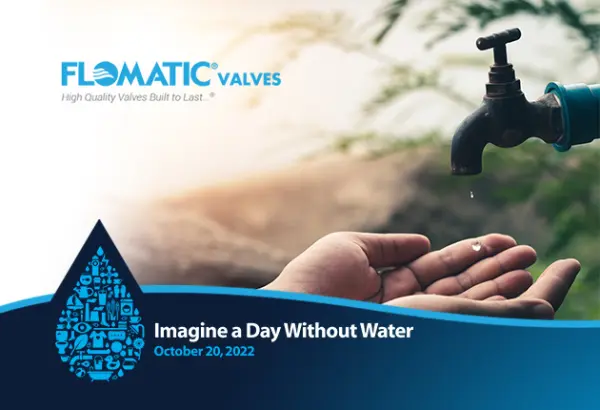 As we deep dive into the 21st century, urbanization and population growth continues to be on the rise worldwide. With nearly 55% of the world's population currently residing in municipalities, it's projected that by the year 2050, nearly 68% of the world's population will permanently live in urban areas. As populations continue to shift and expand to more compact areas; the need for modernized water systems and stronger infrastructure in rural and urban areas remains a pressing challenge.
The United States municipal water system is currently responsible for 2.2 million miles of underground water mains and distribution pipes that supply Americans access to fresh, clean drinking water daily. Constructed in the 18th and 19th centuries, these water mains and pipelines, however, have been built for much smaller cities and are therefore not able to fully support today's modern advances. In fact, nearly 44% of America's water infrastructure is considered in poor condition with nearly 240,00 water main breaks taking place each year impacting communities nationwide. As a result of these deteriorating conditions, the availability of fresh, clean water continues to be a necessity driven by demand nationwide.
Imagine a Day Without Water is a national day that focuses on bringing communities together to work towards equal access to clean drinking water and safely managed sanitation facilities. In the United States, more than two million Americans don't have access to clean safe drinking water or sanitation. Socioeconomic status along with water contamination, plumbing accessibility, and insufficient access to freshwater resources to meet human demand are contributing factors to this modern challenge. According to the human rights organization Dig Deep alongside the U.S. Water Alliance, among the two million citizens in the United States who experience water scarcity at the highest level, ethnic communities are considered the most vulnerable – especially in rural regions and in some urban suburbs. Water accessibility continues to be a challenge throughout concentrated areas in Alaska, New Mexico, the Dakotas, and northern New England in particular Maine (source: US Water Alliance). There are a number of factors that influence these communities such as poor or collapsed infrastructure, poor distribution systems, contamination, poor management or lack of resources, among other influences.
Water plays a vital role in our daily needs and this year we join the national call to action for the need of sustainable and safe drinking water for all. With an eye to the future, we at Flomatic manufacture American-made valves that meet sustainable solutions and strong health standards for generations to come. Working alongside our team of dedicated Engineers, we develop, test, and supply high quality customized valves required for the modernization of the municipal water and wastewater industry worldwide.
Living a day without water continues to be a difficult reality for many Americans – not just a day to imagine. Whether it be climate or weather-related, a drought, water contamination low income status, poor accessibility to water, and beyond – clean drinking water is unfortunately not something everyone can depend on. To Imagine a Day Without Water is to not only imagine a world without your basic needs but to also imagine a life without the necessary resources and proper sanitation needed to live life adequality. Here at Flomatic we are committed to bringing clean and potable water to those who need it most. It is not just our mission but our responsibility to ensure life's most essential resource – water – is accessible and available to all.