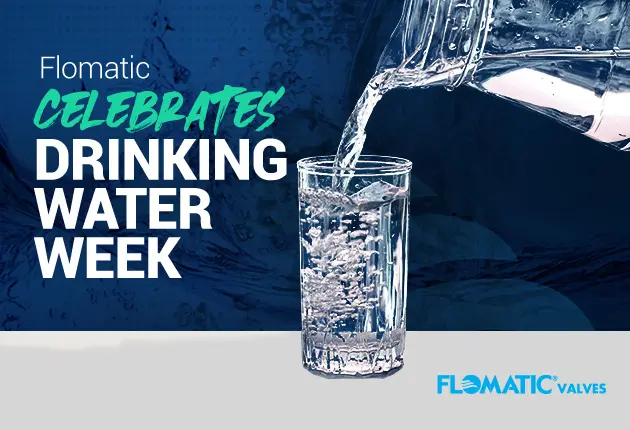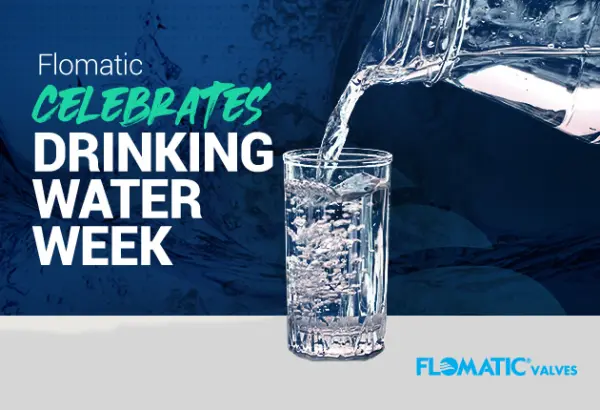 Flomatic is committed to protecting life's most precious resource – water. Maintaining safe and sustainable drinking water is essential for all. As previously mentioned in our article Why You Should Care About NSF/ANSI 61: water is life. Water is a key factor on a shortlist of necessary resources required to sustain life on this planet. As important as it is that we intake water, the quality we consume is equally as critical.
In celebration of the vital role drinking water plays in our lives, Flomatic is honored to support American Water Works Association (AWWA)'s "Drinking Water Week." In recognition of the theme this year "There When You Need It," we can attest small steps lead to big changes when it comes to improving the drinking water quality for all.
The Importance of Exceeding Quality Standards Established by The Safe Drinking Water Act
As noted in our previous blog post The Importance of Water & Heart Health, standards set in place by the Environmental Protection Agency (EPA) and Safe Drinking Water Act ensure public drinking water systems do not exceed certain levels of contaminants. Both organizations monitor water suppliers on a statewide and national level to validate concentration restrictions on different contaminants and beyond.
"We have taken a leadership role which will ensure continuous improvement in processes that impact on the environment. This is consistent with our environmental policy and our ISO 9001 and 14001 environmental registrations." – Nick Farrara, President of Flomatic Valves.
Flomatic products tested and certified by IAPMO to NSF/ANSI 372, an ANSI accredited third party to comply with legislation. In support of the Federal Reduction of Lead in Drinking Water Act, we continue to be committed to providing products that exceed the requirements of lead content while producing valve products that meet the most stringent safety and health standards.
Water Professionals & Water Industry Engineers Are Among the Unsung Heroes of the Pandemic
With more Americans continuing to drink and use tap water now more than ever due to the limitations of the pandemic, we are proud to help provide access to clean water that is readily available for drinking.
"Helping to ensure the health and safety of communities worldwide and taking proactive measures to provide continued access to clean water is something that plays a critical role in support of public health of our community." – Brian Allen, Engineering Manager of Flomatic Valves
To ensure water drinking valves are properly functioning and flowing in homes for consumption, our water professionals and engineers work tirelessly to design and develop valves built to last that ensure the safety and quality of your tap water emerges appropriately. This did not stop during the pandemic. From supply chain interruptions to new challenges brought on by the pandemic, our water professionals worked around the clock to ensure safe, reliable water service continued to flow. Our valves are used in many domestic, municipal, and industrial applications for water that aid in drinking water conservation.
Recognizing the Critical Role Water Plays in Our Lives
Whether it's Engineers designing infrastructure system valves or drinking water valves, crews fixing a main break or water industry manufacturing team members ensuring the safety and quality of your tap water – water professionals are there when you need them. While Drinking Water Week may only be for one week it's an important time to recognize, honor, and appreciate what it takes to ensure high quality drinking water is available to all.