745BF (745 WITH BACKFLUSH)
SIZE RANGE: 2 - 24 inch (50 mm - 600 mm) MAX TEMP: 140°F (60°C) MAX PRESSURE: 250 PSI
745 WITH BACKFLUSH DEVICE - 45° Seat Flo-Flex®, Swing Check Valve Epoxy coated Ductile Iron Body, ANSI B16.1, class 150, ANSI/AWWA C508, with a Buna-N coated Disc.

Warranty: 1 Year
Discount Code B
FOB Factory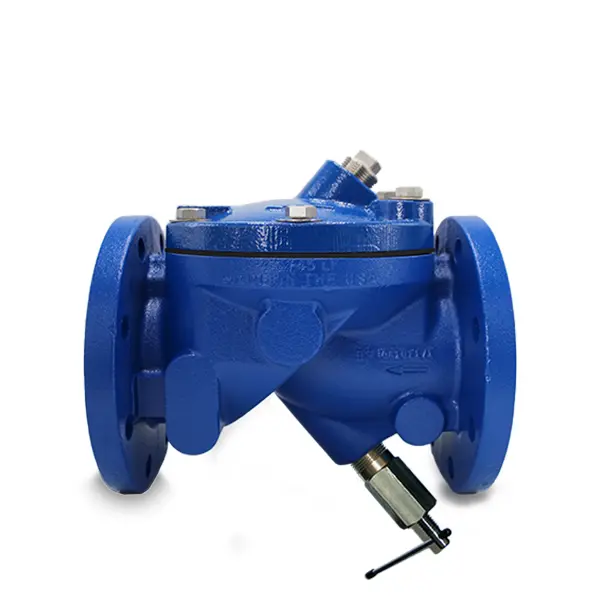 Sizes and Prices
Part Number
Size
Weight
Spring Range
Stainless Steel
List Price
Carbon Steel
List Price
Case Qty
Style
Plug Size
Cracking Pressure
By Pass
Outlet
Inlet
Part #
Threaded
Part #
Flanged 150
List Price
Note: For 2" NPT Stainless Steel tapped plug in cover add -2P to end of part # and consult factory for pricing. 
Consult factory for low pressure and/or vacuum applications. 
Optional strainer available for foot valve application. 
Add "S" to the end of the part number for Stainless Steel fasteners and add 10% to list price.